N Family, Childrens Nursery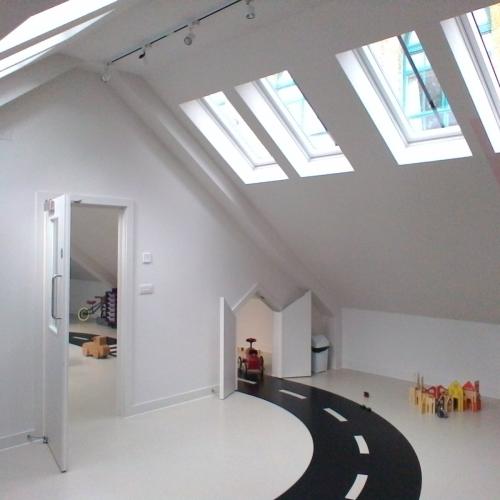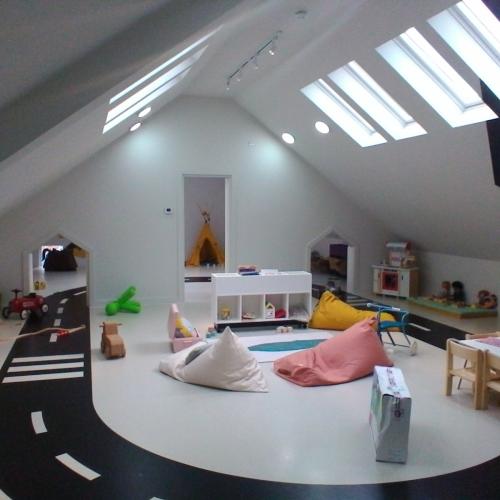 N Family, Childrens Nursery, Defoe Road, Stoke Newington London
Summary: Change of use of St Mary's community centre into Children's Nursery.
Location: Defoe Road, Stoke Newington London
The project involved maximising the floor area by stitching in a new floor of accommodation within the main hall and also adding a floor of accommodation into the adjoining building to the rear.
The challenge for the project was carrying the imposed load of the new accommodation down to bearing level- Stoke Newington was heavily bombed in World War 2, so the existing ground upon which the building sat was made ground. Piles had to be installed beneath a new floor slab to carry the load.
The project was the first of a number of high quality nurseries to be provided by N Family Club in London, The business model have an innovative and refreshing approach to early childcare. The building whilst transformed into a Nursery, was a hub and reflected the use as a community building in it's previous life form
The site is within a conservation area so there were limitations to what could be done to the building whilst protecting the character of the conservation area.
A trendy kitchen café formed the hub of the space at ground floor level. Innovative ideas such as high quality internal finishes such as bespoke bench seating, plywood portals and small doors and openings for little people, deep set windows and rubber flooring from a local supplier. Exciting and stimulating play facilities were provided inside and out. Outside space was limited so we had to make best use of the space available to the front and side of the main hall. We were also limited due to planning restrictions with what we could do to the building internally, which influenced design moves. Building Control duties were carried out by a private body, rather than the local authority, which worked well for all parties.