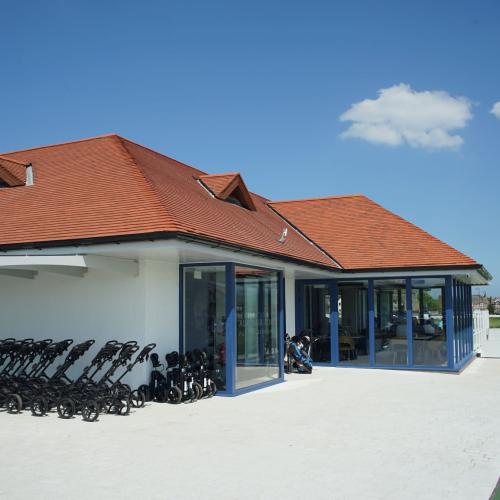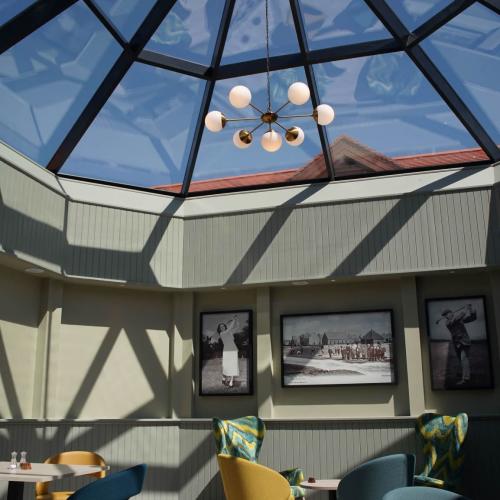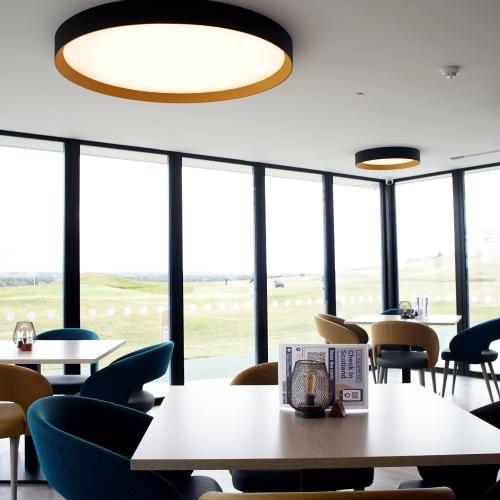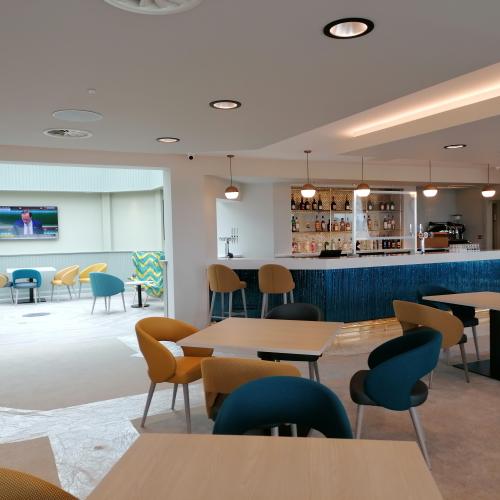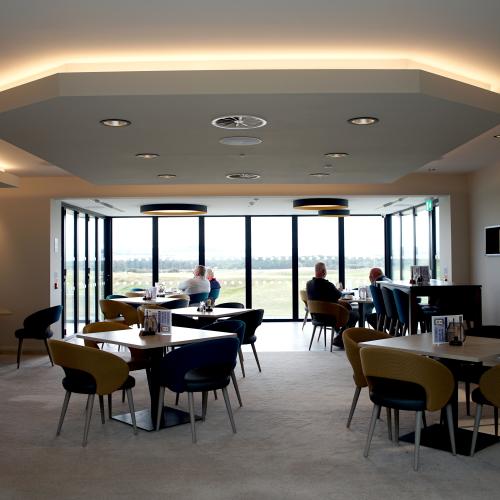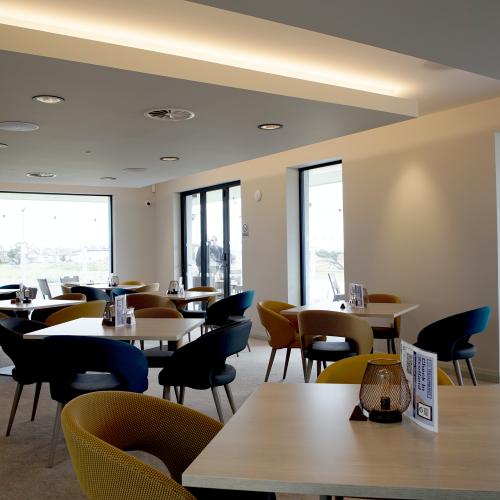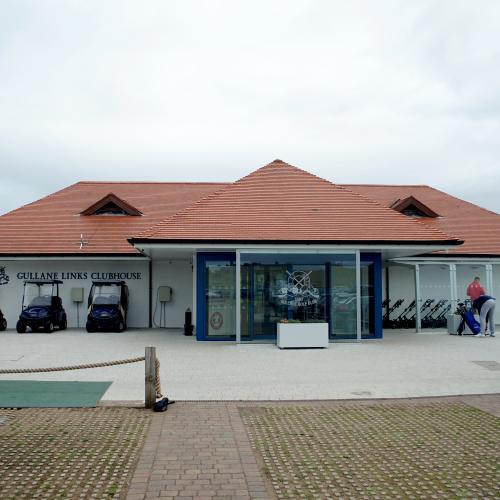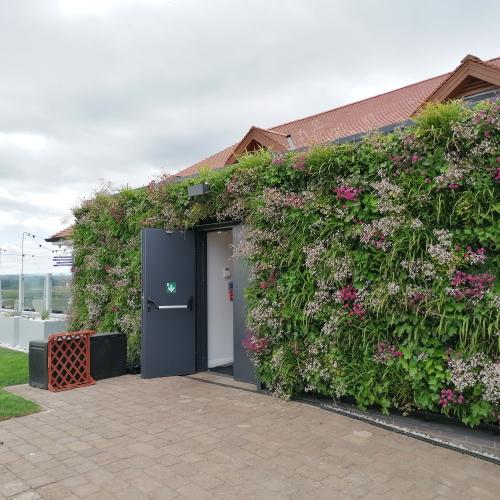 Gullane Golf Club, Gullane
Client: Gullane Golf Club
Summary:
Location: Gullane
Gullane Visitors' Clubhouse was erected in 1995 and it's purpose was to accommodate and cater for the growing number of visitors coming to Gullane to play golf.

In recent years the facility had become outdated and uninviting, not fit for current use. Whilst courses 2 and 3 were of a certain quality, this was not matched by the quality of the clubhouse and what was on offer within. The decision was taken to refurbish the Visitors' clubhouse to enable the Club to continue attracting Visitors. There was also a desire to provide a modern and less traditional alternative option to the members from the Main Clubhouse. This building, unlike the Main Clubhouse, sits on its own within the landscape, The clubhouse was re-named "Gullane Links Clubhouse".

The building was completely refurbished and brought in line with modern energy efficient standards. Completely new Heating and Ventilation system and electrical services, and all new external windows and doors, with much higher thermal performance. The building was significantly altered internally and externally. There were two extensions to the building to form a glazed bar area that linked to a new external terrace and an extension to the kitchen and ancillary accommodation, finished externally with a living wall.

The central courtyard which was a disused open space, was brought into the building envelope as a timber lined internal space, as part of the mixed bar, with a glazed cupola.
Redundant office and ancillary accommodation were removed and part of this space became an extension to the professional shop. High specification fixtures and fittings were installed throughout the building, such as brass fittings and ironmongery, marble floor tiles, Axminster carpeting, glass tiles, corian worktops, grey oak veneered doors. Our input was required also for shop fit out and furniture selection, which helped with cohesion of the final product.

External works included bespoke steel/ glass trolley store, carefully designed to fit beneath the existing eaves line, paviors around the entire building, new rubber crumb pathway, external lighting, external paved terrace with festoon lighting, electric vehicle charging points and bike racks. The service area of the building was altered to form a new bin store and a screened area.