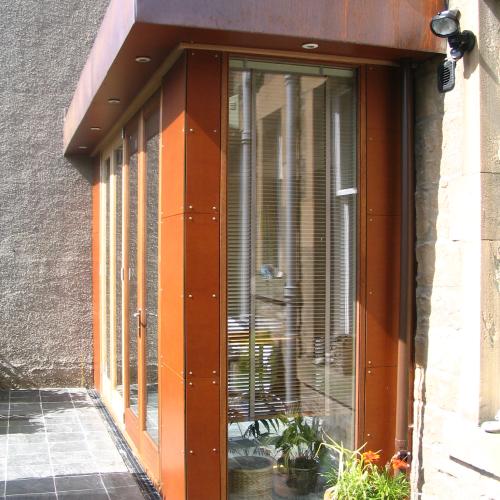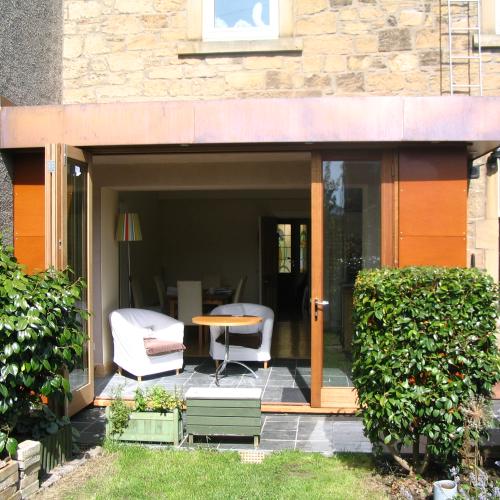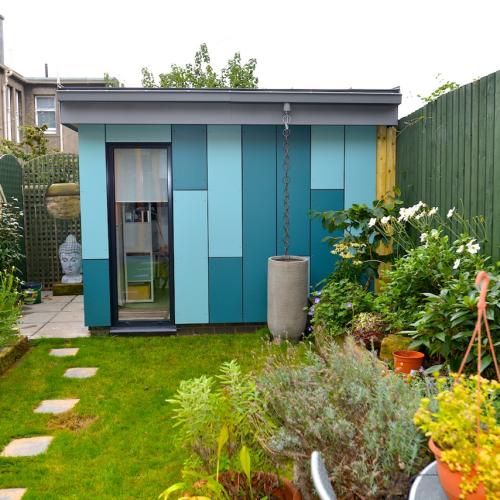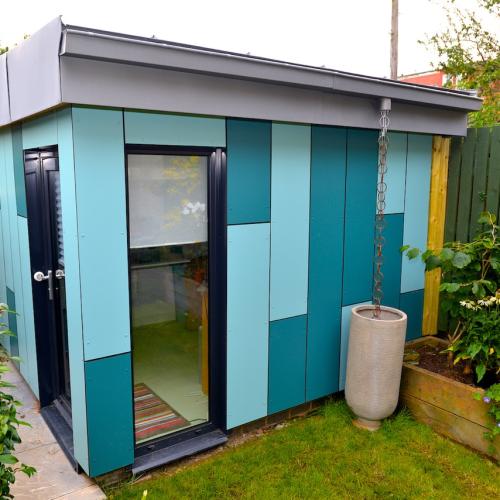 Craiglea Drive,
Summary: Extension & Garden Office
Location:
The project involved re-organising the space internally by moving the Kitchen to another part of the dwelling and knocking 2 rooms together to form the ubiquitous Kitchen/Dining/Living space. A small extension to the rear made a much better connection to the garden. We formed the slate patio at the same level as the floor inside to help link the space and the roof was formed in copper which is a lovely material. Timber framed walls were clad in prodimo board which matched the hardwood framed folding sliding doors and complimented the fascia and soffit. The garden is fairly sheltered so with the passage of time the copper has barely turned green (yet).
One aspect of the habitable accommodation that wasn't addressed in the earlier works was the home office which occupied a large hall cupboard. Recently we brought this outside the house to make a much more pleasant space and formed a joyful 3m square Garden Room. There is a horizontal window giving a view from within of the Pentland hills. This time the roof is clad with zinc and features a rain chain. Timber framed well insulated walls are clad with alternating coloured Trespa panels.