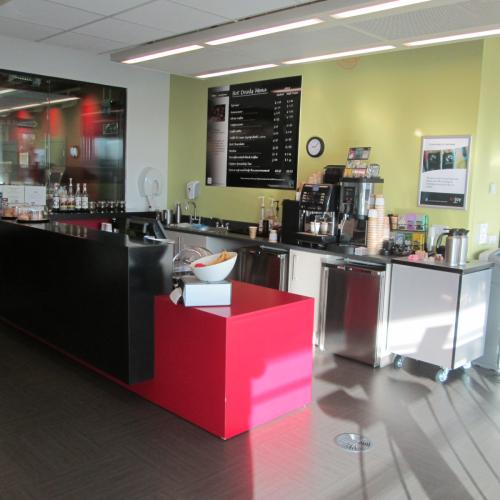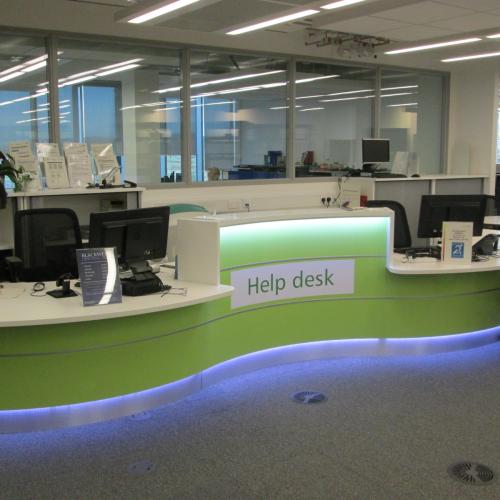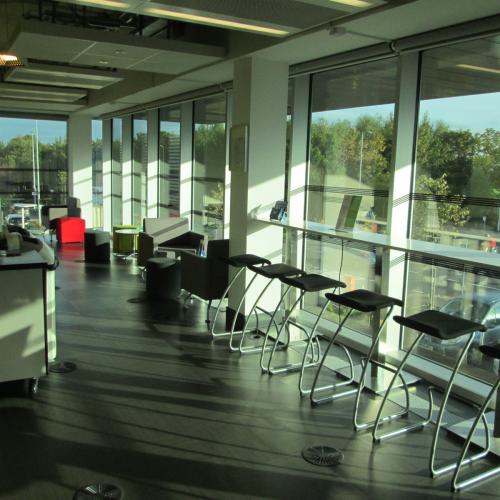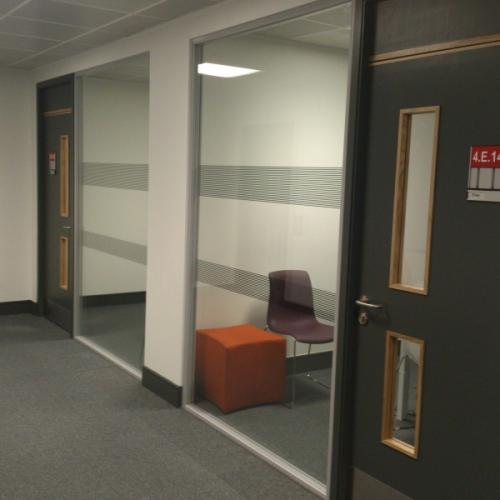 Sighthill LRC , Sighthill, Edinburgh
Client: Edinburgh Napier University
Summary: Alterations to Learning Resource Centre
Location: Sighthill, Edinburgh
The University identified a requirement for a café facility on level 1 of the library as the space was used intended to be used as a more relaxed study space. This meant relocating the library staff office from this level to level 2. Working closely with the M&E consultant a corner of this level was segregated to accommodate staff workstations, along with a new reception desk. Special consideration was given to maintain visual communication between the office and the main library with glazing coated in non-reflective film to reduce glare.
On level 4 an area of floor space was sub dived to form 2no. study rooms with acoustic separation between and full height glazing to the corridor side.
Level 5 consisted of a study space and book storage racks and the University were looking to use the space dynamically. Half the floor place can now be used as conference area as we designed fixed screens to further define the two spaces and visually mask the book storage during a conference whilst retaining access to the books during study periods.